Planning and Zoning will now be handling the issuance of alcohol serving permits. The fee is $20.00. Applications will only be accepted on Tuesday and Thursday between the hours of

9 am and 4 pm

with a one hour break for lunch from 1130 to 1230. Please be sure to have both your

driver's license and social security card

, as our City Ordinance requires you to present them BOTH at the time you submit your application. Planning and Zoning is located on the bottom  floor of the City of Cumming City Hall which is located at 100 Main Street Cumming, GA, 30040. If you wish to fill out your application before coming into the office, here is a copy of the CH CONSENT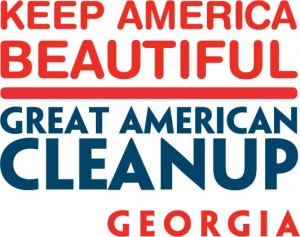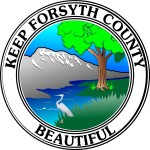 The City of Cumming is proud to partner with Keep Forsyth County Beautiful in the annual Great American Cleanup. During the event, teams of volunteers fan out throughout the county to pick up litter along local roadways.
This year's Great American Cleanup will begin at 9 a.m. April 25 at the Central Park Recreation Center, 2300 Keith Bridge Road. Volunteers will gather at the recreation center for a brief rally before heading out into the community for two hours of cleanup. Afterwards, they will return to the park for food and fun.
The City of Cumming Utilities Department will have a team of volunteers taking part in the event. The department also partners with Keep Forsyth County Beautiful on several other cleanup and education events throughout the year, including Rivers Alive each fall and Adopt-A-Stream workshops several times annually.
The Rivers Alive program is similar to the Great American Cleanup, but with a focus on waterways rather than roadways. Each year volunteers gather at Mary Alice Park in the city before cleaning up around Lake Lanier and other local streams and creeks. This year's Rivers Alive will begin at 9 a.m. Sept. 26. Adopt-A-Stream workshops are held on a regular basis in conjunction with Keep Forsyth County Beautiful. Through these workshops, individuals can sign up to monitor the health of streams and creeks near their homes or businesses. These workshops are slated for 8 a.m. Oct. 3 and 10 at City Hall.
Additionally, the City of Cumming partners with Keep Forsyth County Beautiful and Georgia Adopt-A-Stream for an Amphibian Monitoring program, which allows residents to learn about the local amphibian population and how these creatures relate to water quality. This year's free Amphibian Monitoring class will be held from 6 to 9 p.m. May 2 at Central Park, 2300 Keith Bridge Road.
Anyone interested in taking part in the Great American Cleanup on April 25 should register by April 23 by calling (770) 205-4573, emailing kfcb@forsythco.com or by visiting www.keepforsythcountybeautiful.org.

Marie's Italian Deli
What makes a great restaurant? That's easy…great food! What makes a great Italian restaurant? That's even easier…homemade recipes! Some of the best Italian restaurants are family-owned and that means using old family recipes that have been handed down from the generation before. Marie's Italian Deli is exactly this type of restaurant. Owner Karen Marie Smith explained: "We make our food from scratch, our soups, sauces, pizza dough, and meatballs… There is nothing from a can here. We also offer catering for small to large events using our handed-down family recipes."
Karen and her husband, Randy, are the owners of this family-owned deli. Their children, Kelsey Marie and Matthew, work part-time while they are finishing up college. Close friends Mike and Lisa Brannon smoke their hams, while their son, Mikey Brannon, and Karen's niece Stacey Marie are the main cooks.
Recipes aren't the only thing that has been handed down from generation to generation. "My great grandma's name was Marie," Karen says. "My dad's sister, Aunt Marie, gave me my first job at her pizzeria when I was 15. My middle name, my daughter's middle name, and many of my Italian cousins' middle names? You guessed it, all Marie. And many of my dear friends — they belong to the Marie family as well. It's almost like Marie has been this ever-present character in my life, a spirit that's passed between my friends and family. I wanted to honor all the Maries in my life by naming this deli after them. They have inspired me, and I hope that I have inspired them. My dream is that this can be a place where all the Maries and the non-Maries can gather, laugh about old memories, create new memories, and remember other Maries through good food and celebration."
Marie's Italian Deli opened its doors to customers two years ago last October. "I liked the location in the City and working with the city inspectors was a very helpful and pleasant experience," Karen recalls. "I am truly blessed to have been so well-received by our local community. I have enjoyed meeting so many of our business leaders and other local business members. I think it is great that the City of Cumming recognizes and features local businesses on its website… it's a win-win for everyone."
The great food is not all that makes Marie's Italian Deli a favorite. Karen enjoys hosting the special needs classes from Otwell and Lakeside Middle Schools. "They visit us before we open and we make pizzas together. They love to stretch the dough and love to walk into our big cooler," she explains.
The restaurant has also helped many local families with last-minute meals or anti-pasta trays especially during difficult times, such as a death or other crisis. "And being so close to the hospital, we have a lot of wonderful customers who come in for our homemade soups," Karen explained. "It's our own soup for the soul."
These examples of caring and thoughtfulness make Marie's Italian Deli a true family business.
With so many restaurants the area, it can be hard to figure out which ones are the best…or is it? Marie's Italian Deli's food is so delicious that their pizza won the Best Fast Food Entree at Flavors of Forsyth in 2013 and 2014. They also won Best Dessert for their Chocolate Italian Love Cake at Taste of Forsyth in 2014. Recently, they won Best Deli in Forsyth County through a voting competition sponsored by the Forsyth County News. Now, who is ready for some hot, fresh and homemade pizza?
580 Atlanta Road
Cumming 400 Shopping Center
Cumming, GA 30040
(770) 886-0084
mariesitaliandeli.com