Cumming City Center
Situated on 75 acres between Canton Highway and Sawnee Drive to the west of downtown Cumming and behind Forsyth Central High School, the Cumming City Center is anticipated to open to the public in the fall of 2021.
City Center contact: Jennifer Archer, City Center Property Manager, 770-781-2010 or jarcher@cityofcumming.net.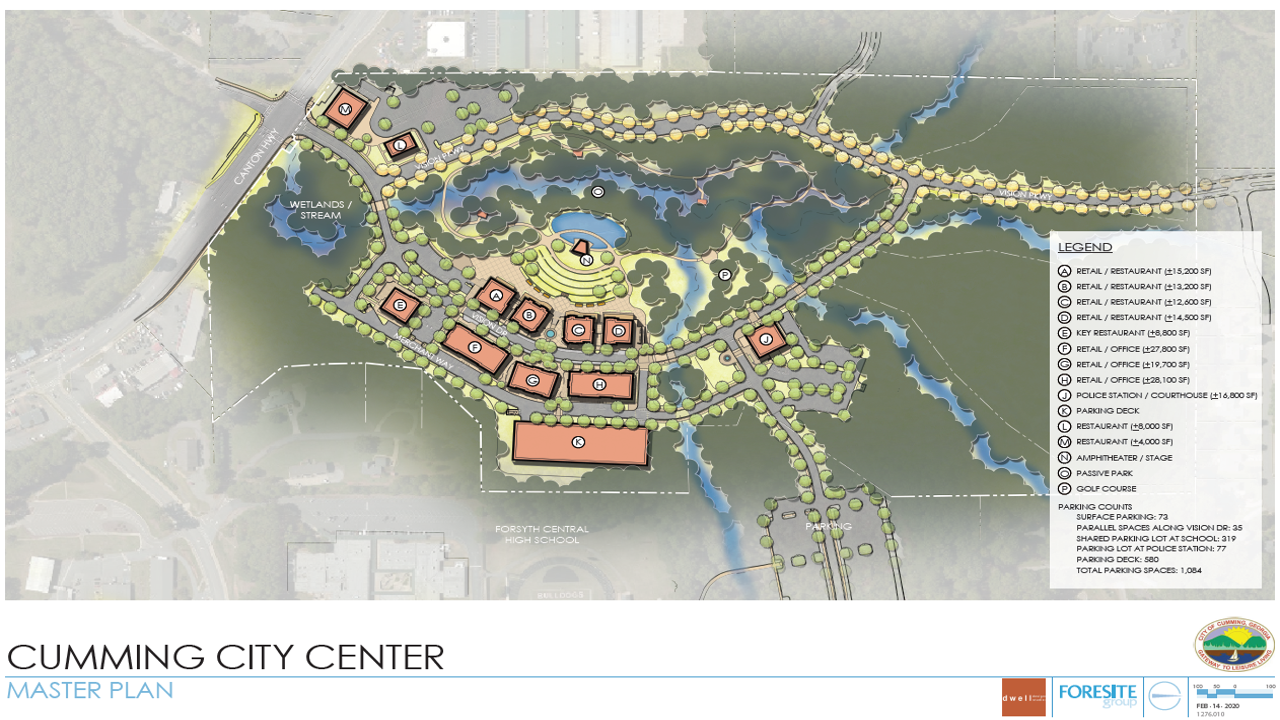 The development, which is the vision of Mayor Troy Brumbalow, will offer a "main-street Americana" feel. Features will include approximately 117,000 square feet of retail space, a new Cumming Police and Municipal Court building, an amphitheater adjacent to a small lake, two water fountains, ample greenspace including several "pocket parks," a miniature golf course, and an extensive trail and boardwalk system meandering above the Kelly Mill Branch stream, its tributaries and wetlands. Across Canton Highway, another 10 acres will be donated to the City of Cumming for development of additional walking trails.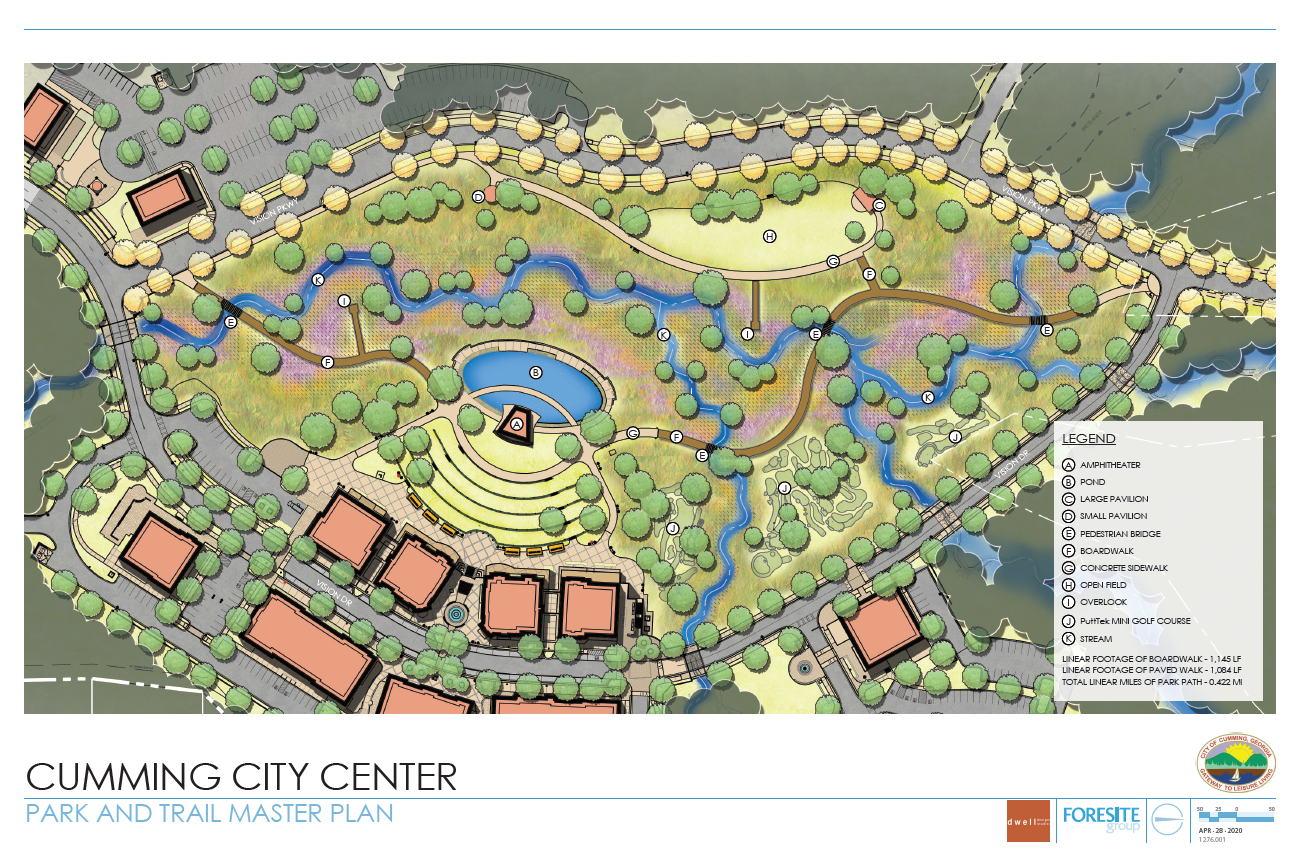 City Center Milestones
Groundbreaking Video (August 8, 2019)
City Center Logos and Buy-A-Brick Program Release (June 29, 2020)
Buy-A-Brick Program: Buy Your Brick Here (June 29, 2020)